Author: Sam Rogers (NEWS CENTER Maine)
It was a busy 4/20 for Maine's medical and adult-use marijuana shops Wednesday as the industry is bracing for another busy tourism season
MAINE — There was an abnormally busy flow of traffic Wednesday for many marijuana shops around Maine. The day marked a celebration of the unofficial April 20, or 4/20, holiday at the state's cannabis businesses.
Recreational stores such as SeaWeed Co. in South Portland, pulled out all the stops, hosting food trucks in the parking lot, raffles, product vendors on-site, and offering deals around the store.
Kate Howe, director of retail operations, said she couldn't be happier to be in the cannabis business after years of working in other industries. She said SeaWeed Co offers products for older marijuana users and those using for the first time.
"We are seeing people of all age groups, of all nationalities, of all cultures," she added.
Standing next to the big "420" balloon in the dispensary, Howe said the traditional flower product is still "king" when it comes to sales. She added it's the most sold product every given day during every given week.
That being said, new products such as pre-rolled joints, edibles, and concentrates are attracting new customers and will be more available during the state's busy season during the summer, according to Howe.
"Tourist season is what it is in Maine, I think, no matter what customer-facing industry you're in," Howe said. "I think there's more variety for the customer to choose from out there."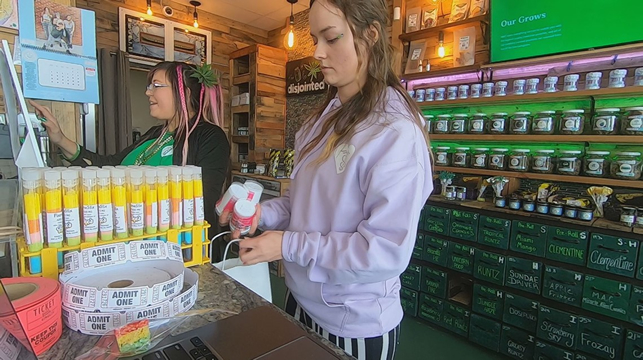 The 4/20 festivities were also held at more established cannabis shops in Maine. While recreational shops were finally able to open their doors in October of last year, medical shops such as Maine Alternative Caring in Windham have been serving patients for years.
"The No. 1 thing is to get people away from pharmaceutical drugs," store manager Abby Streeter said.
Streeter added marijuana can be used to help anything that her patients are dealing with, such as anxiety.
Even with Maine's established medical market and the continued growth of the recreational market, these industry workers said there is still a negative stigma around the industry.
One way to help educate people about marijuana, they said, is to ask questions.
"We try to really educate our [workers] on the products that they're selling, so if you're new to using cannabis, don't shy away from it or be afraid," Howe said. "Come in and ask questions. Pick our brains. Talk to our budtenders. Let us help you find something that will work for you."
Streeter said her staff in Windham is dedicated to helping patients with whatever they need.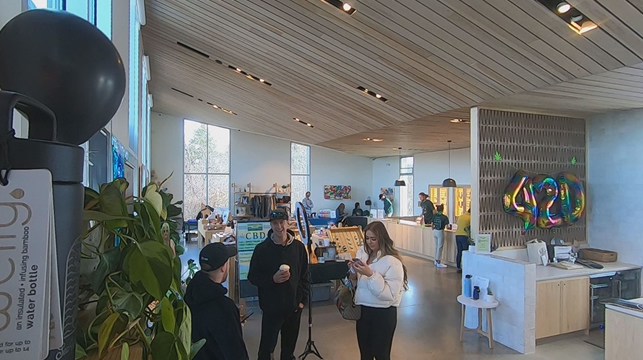 "Anyone can come in here. [There are] no stupid questions. We love them all. We could stand here for hours and talk everything about [Maine Alternative Caring] and marijuana and never get bored with it."
Erik Gundersen, director of the Maine Office of Marijuana Policy, agreed there is still a negative stigma around the industry.
"Changing the stigma and changing the culture and attitudes around cannabis is an important step to take," he told NEWS CENTER Maine during a Zoom interview on Wednesday. "It's certainly not going to happen overnight."
Ahead of the busy season, Gundersen said he has seen a lot of new businesses apply for their recreational shop license.
"You're going to see more competition, but that's just part of the natural evolution of these cannabis programs," he said.
After a record-breaking month of sales in the adult-use market, Gundersen said he expects the summer months to bring in even more money. Last month, the state brought in more than $10 million in revenue.
Is a Rewarding Career in Cannabis or Medicinal Plant Sciences Right for You? Get More Info…
If you're interested in learning more about a career in cannabis, visit Beal University's website today to receive more information. A friendly Beal University Career Advisor can answer career questions, guide you to our virtual tour, and get you helpful financial aid information. Get the answers you need to discover the perfect career path for you.
For immediate questions, call 207-307-3900